YAT Leader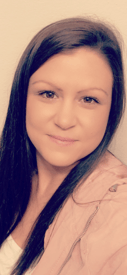 Abby Sanders
Abby Sanders is the Executive Assistant at OneSource Insurance Group. She Grew up in Sparta, MO, and now residents in Ozark. Abby has been a licensed insurance agent since June of 2019. She brings her talents to OneSource after working for Cox Health systems for 8 years.
In addition to performing her duties as a valuable part of the team at OneSource, she loves working with her clients with their Auto, Home, and Business insurance needs.
Abby is a member of James River Church here in Ozark. She is also a member of NAIFA (National Association of Insurance and Financial Advisors).
Abby is the mother of two handsome boys, Shane and Blake. During her free time, she enjoys spending time with her boys and family, being outdoors, and playing sports.
Abby Sanders
Executive Assistant
OneSource Insurance Group
5315 N Towne Centre Dr
Ozark, MO 65721
Office: (417)724-1700
Cell: (417)543-8617